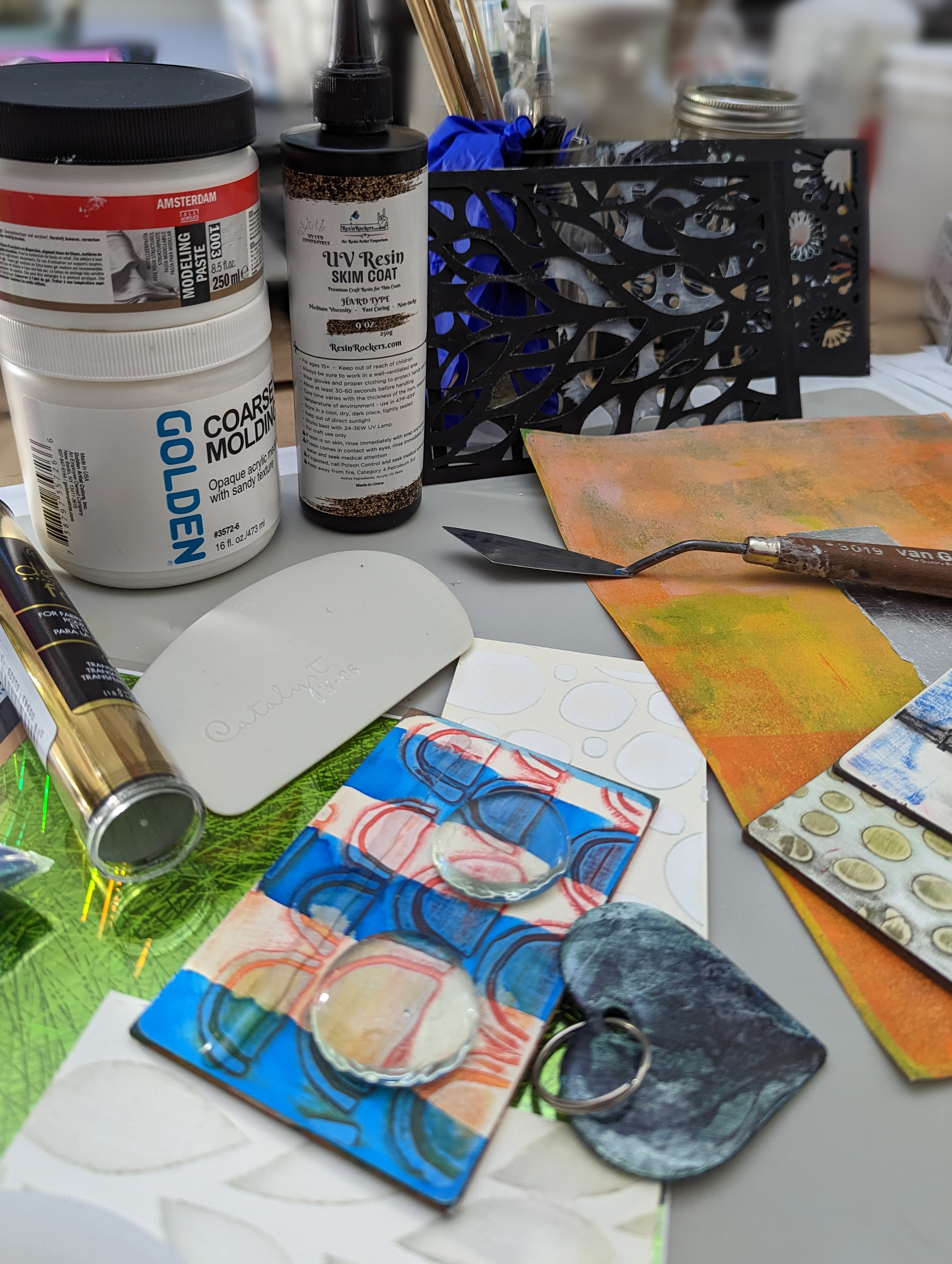 Are you Curious about Resin in Mixed Media?
Simply explained extraordinary resin applications for curious mixed media artists. The Class is broken down into 4 segments of approximately 15 minutes each. These will equip the student with essential knowledge that's delivered through project based instruction. The class focuses on the use of epoxy/resin combined with other mixed media materials.



Lessons are pre-recorded for you to work through at your own pace and schedule. I'll be available to answer questions and provide suggestions for your work right in the classroom for each lesson.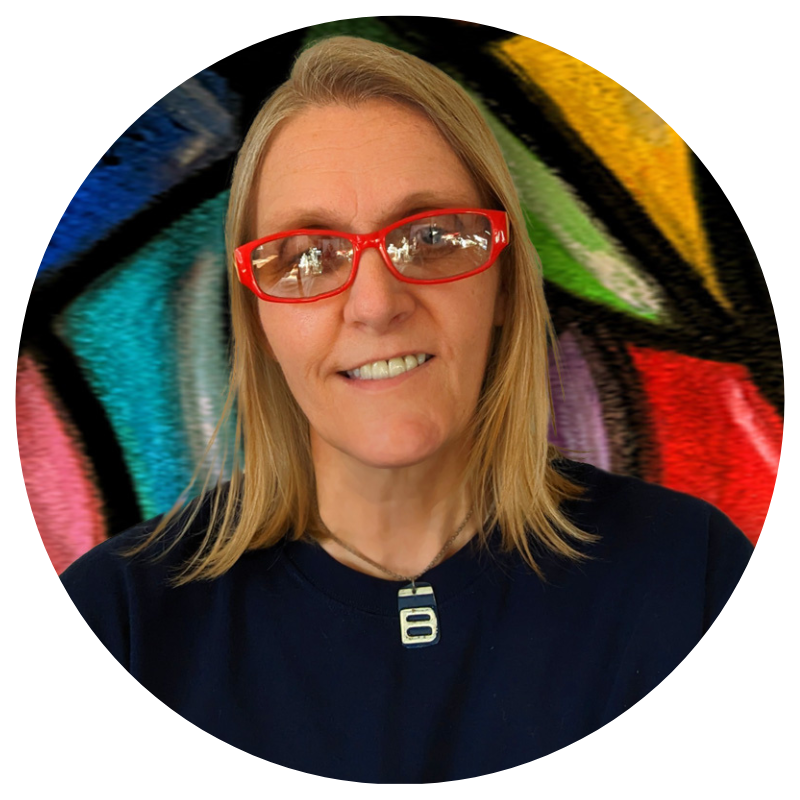 Hello, I'm Celia

Celia Buchanan is a mixed media artist with over three decades of experience working as a creator, educator, and collaboration with over 40 international manufacturers of art & craft materials. She holds a B.A. in 2-D design from Duncan of Jordanstone College of Art, Dundee, Scotland, and an M.A. in arts management in education from the City University, London. Celia's work has been featured in galleries notably the Institute of Education, London, National Exhibition Center, U.K., and The London Design Center. She is a digital content creator, and the author of several books and magazine articles on mixed media, surface design, and fiber arts. Celia now works and lives in NY and teaches throughout the USA, Canada, and the Caribbean. Loving what you do for a living is one of life's greatest gifts.

More Courses from Learning the Art Life

Take a look at other great classes.

Check your inbox to confirm your subscription