In this online course, discover how to transform a flat canvas into one with so much texture you just want to reach out and touch it.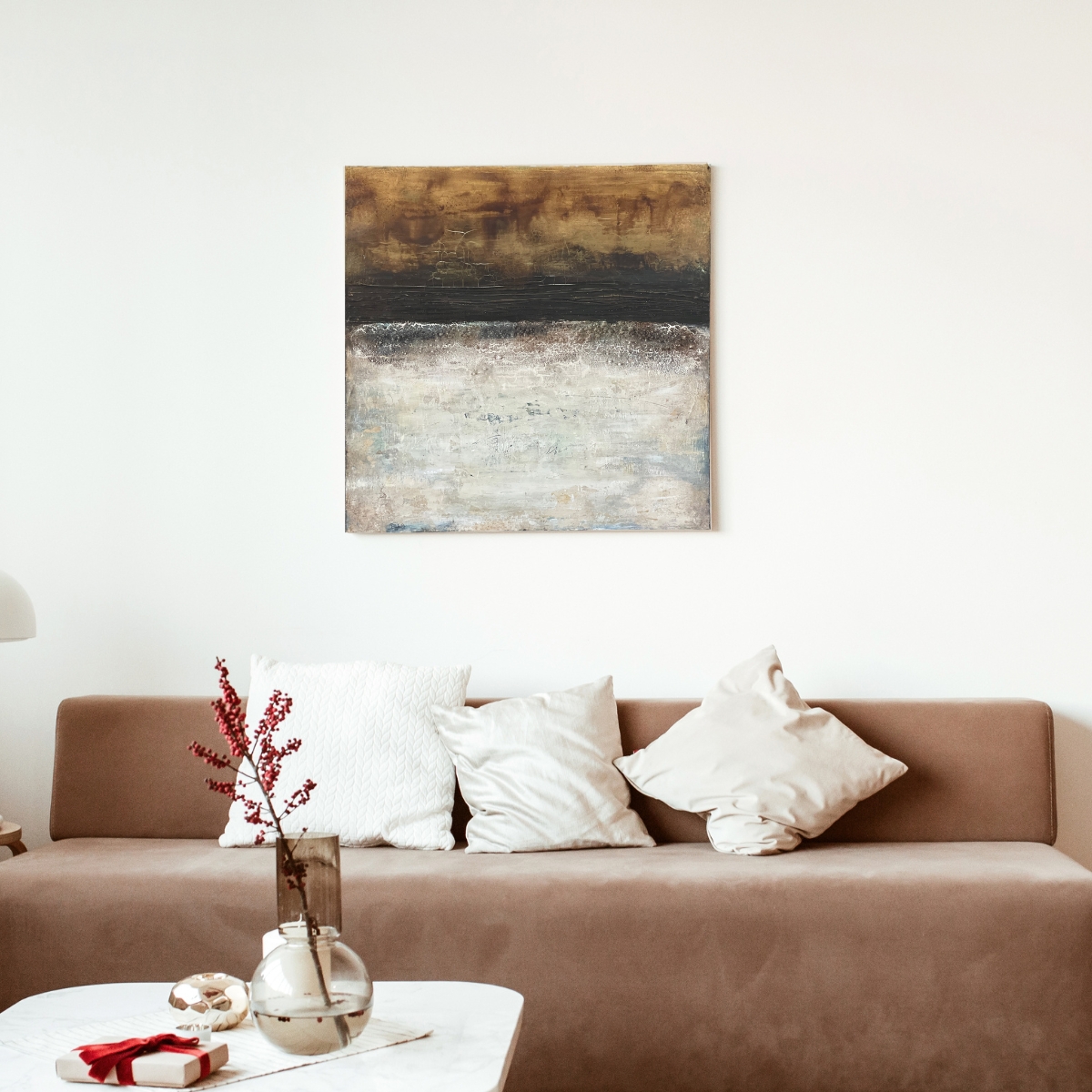 Capture your movement in abstract form.
You don't need a fine arts degree to make art that looks like this.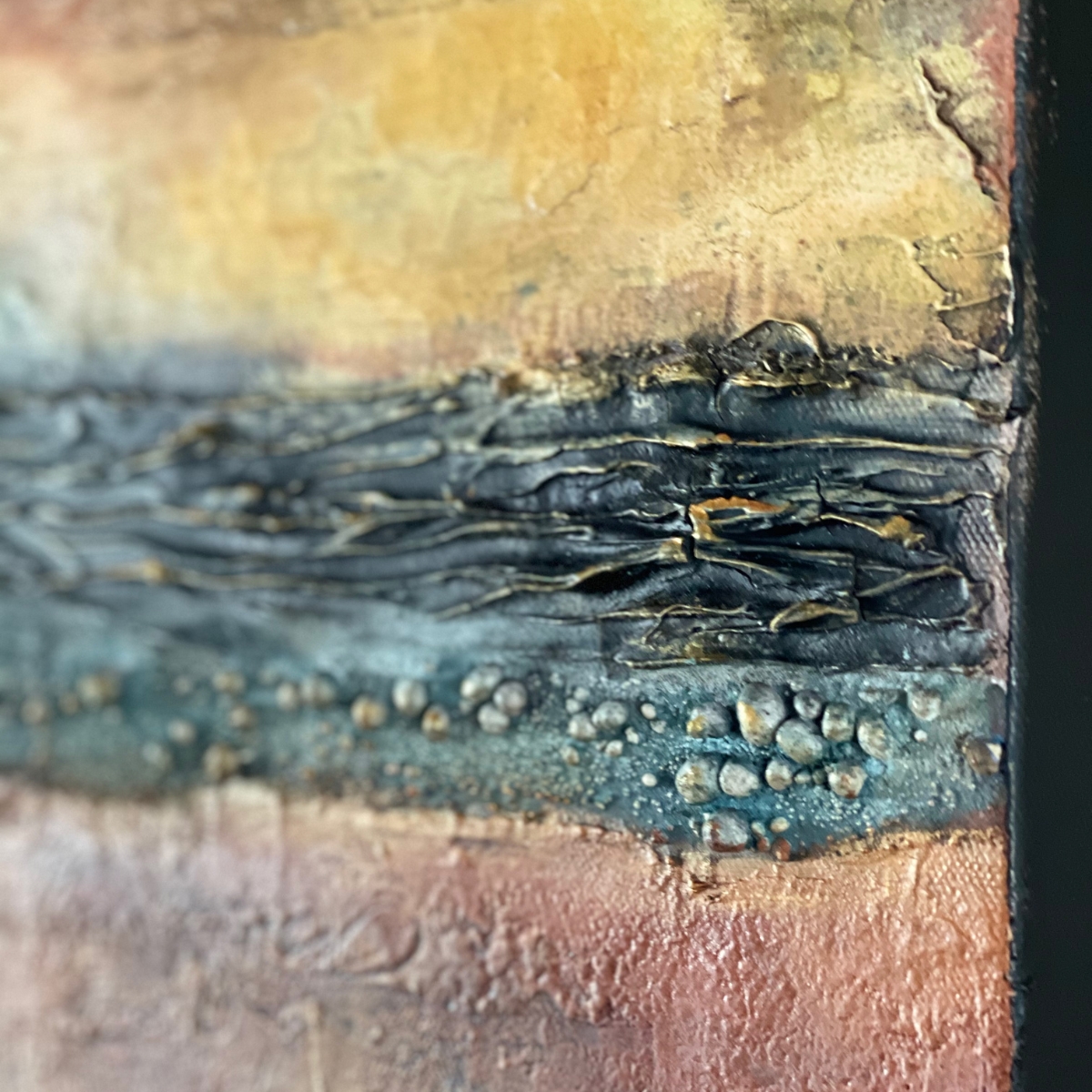 Old world texture with crackles and embedded orbs? Yes, please!


A Peek at Painting with Powertex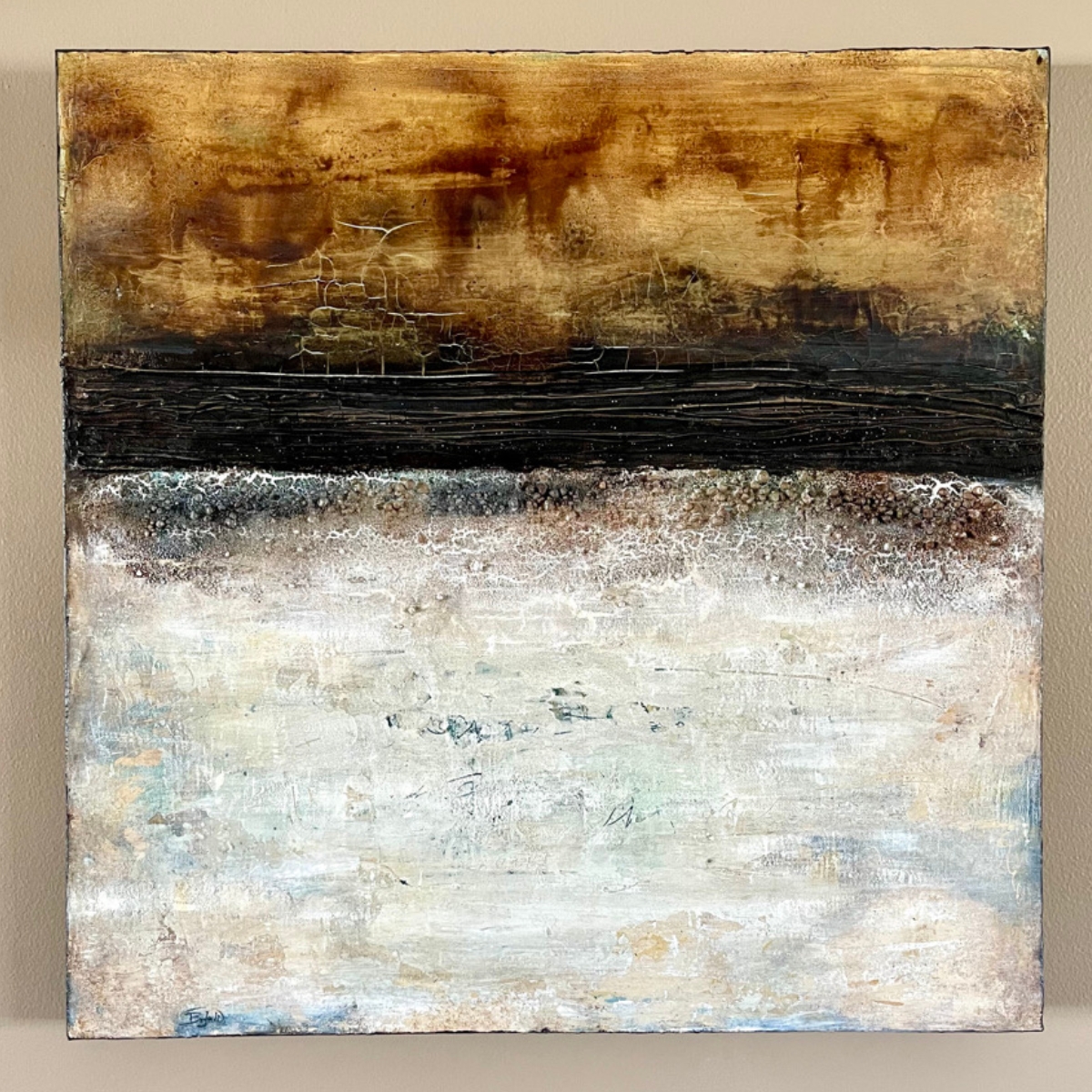 I love texture!!!

The chunkier, the better for me.
I drool over little pops of color, peeking through contrasting colors and hidden messages scribbled throughout.

I created this course for anyone that loves texture as I do.



When you complete this workshop, not only will you be able to create a little texture or a lot, you'll understand the value of each, and when and where to place texture for maximum effect.


Layer with Confidence

Have you ever looked at your canvas and wondered, "What do I do next?"
In this course, you will see how to allow your artwork to evolve using layers of color, texture pastes, palette knife work, and dimensional elements.
How will we do this?
Powertex® mediums. Wait until you see how they bring your

painting to life.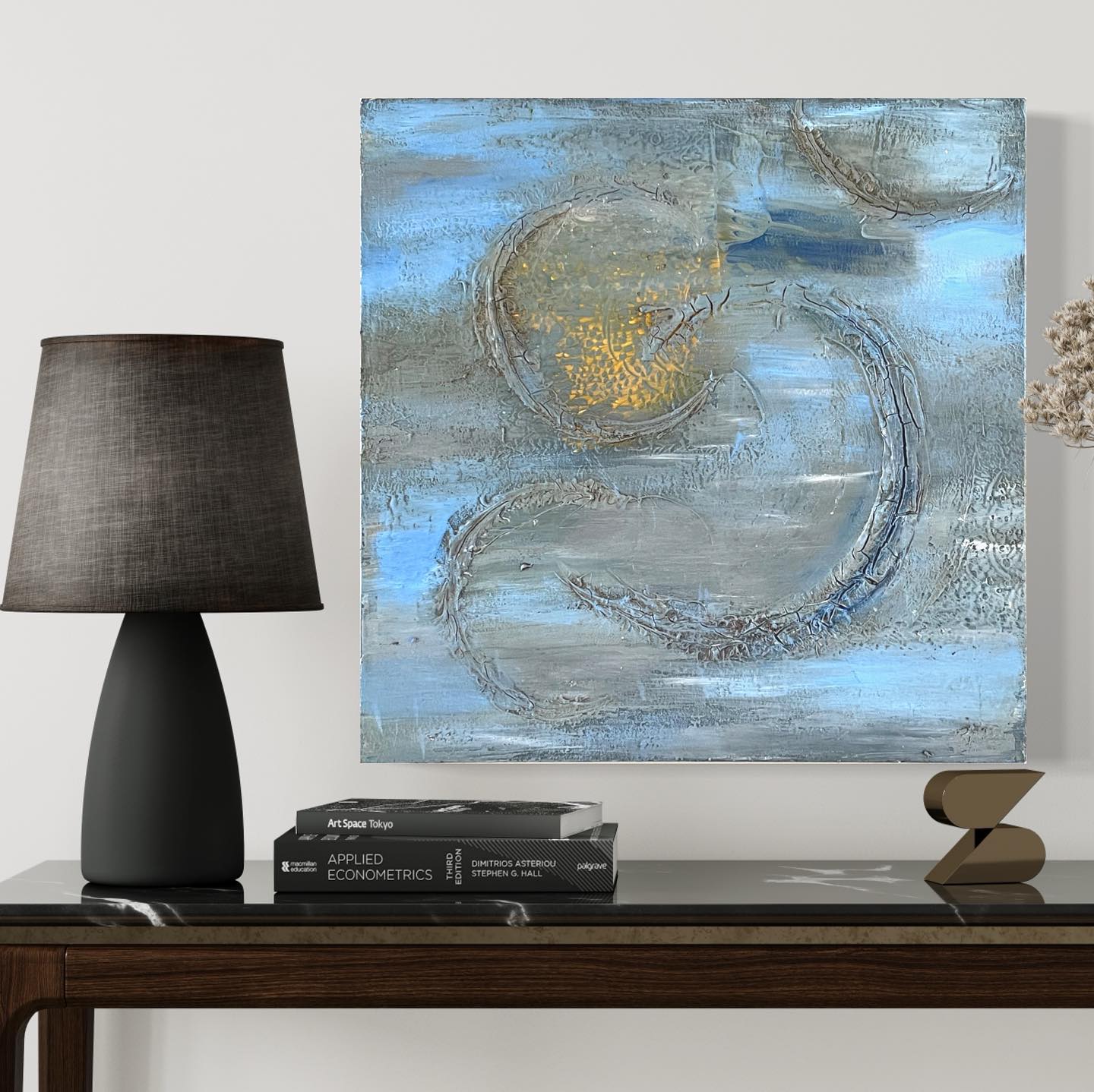 Discover how to create texture in a canvas that will grab your viewer's attention from across the room and make them want to come closer. Then as they get closer, they notice the fine lines and little details that take your canvas to the next level.
This Hidden Layers course will guide you step-by step through the process as you turn a boring blank canvas into a dimensional painting. Get ready to hear your family and friends say "Wow!"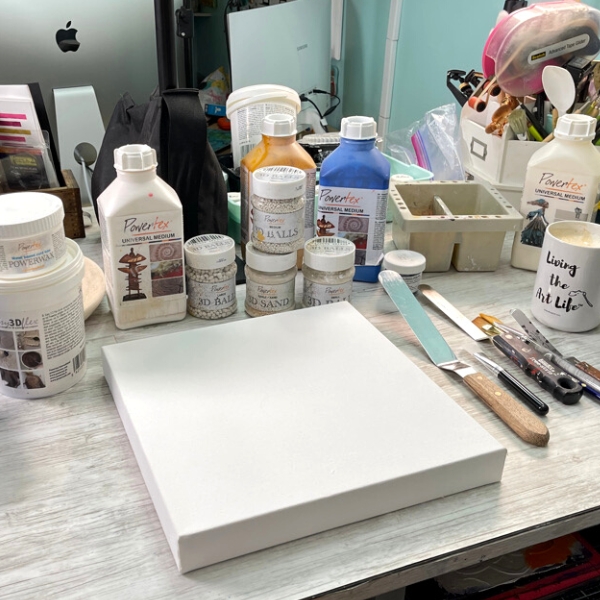 Learn about Powertex®

Powertex is an absolute MUST HAVE for all mixed-media and fiber artists. This course will be using Powertex® mediums, though I will discuss some alternatives where applicable. However, the unique characteristics of Powertex is what allows us to get the details of texture you can't achieve with other products.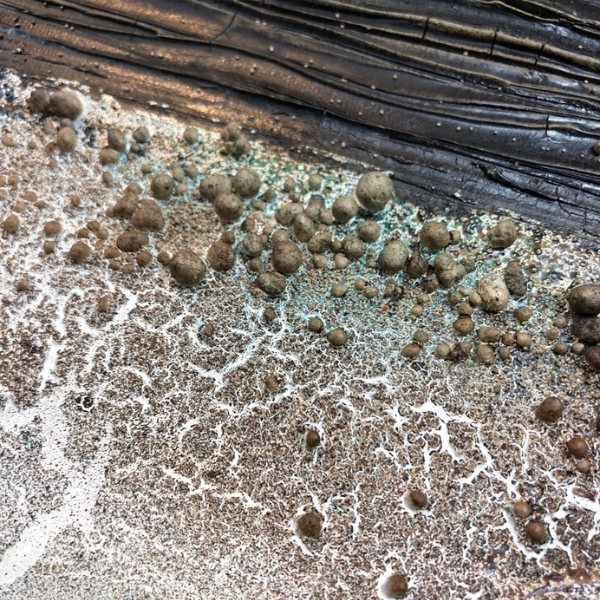 Lines-Crackles-3D elements

Add focal points and interest to keep the eyes moving across the canvas using form, line, different texture pastes as well as embedding 3D elements. These are not always random (though happy surprise when it is)! You will learn how to control the process when you understand how to use the products.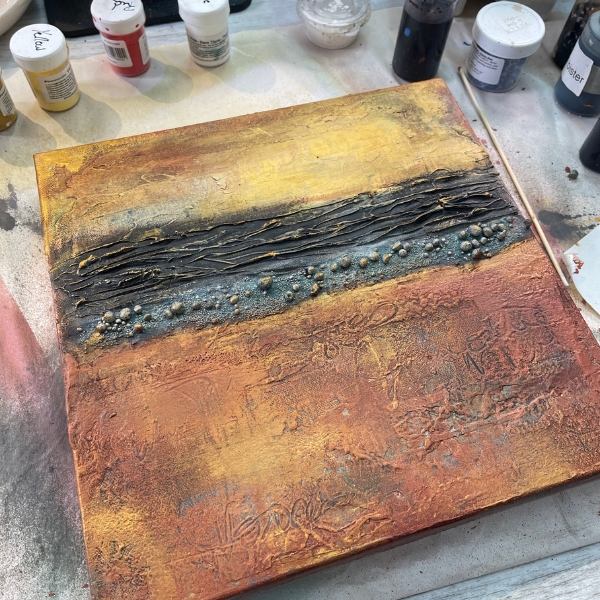 Work Along Side Me

I'll guide you step-by-step through going from a blank canvas to a finished gallery-ready canvas. You'll have access to me right in the classroom as well as being able to leave comments on each lesson and upload your work to share.

Hidden Layers Lessons

All video lessons contain closed captions in English.

Lessons are prerecorded for you to work through at your own pace and schedule. I'll be available to answer questions and provide suggestions for your work right in the classroom for each lesson.

Make it Unique to You!
Create your artwork with your own color palette on your favorite size canvas.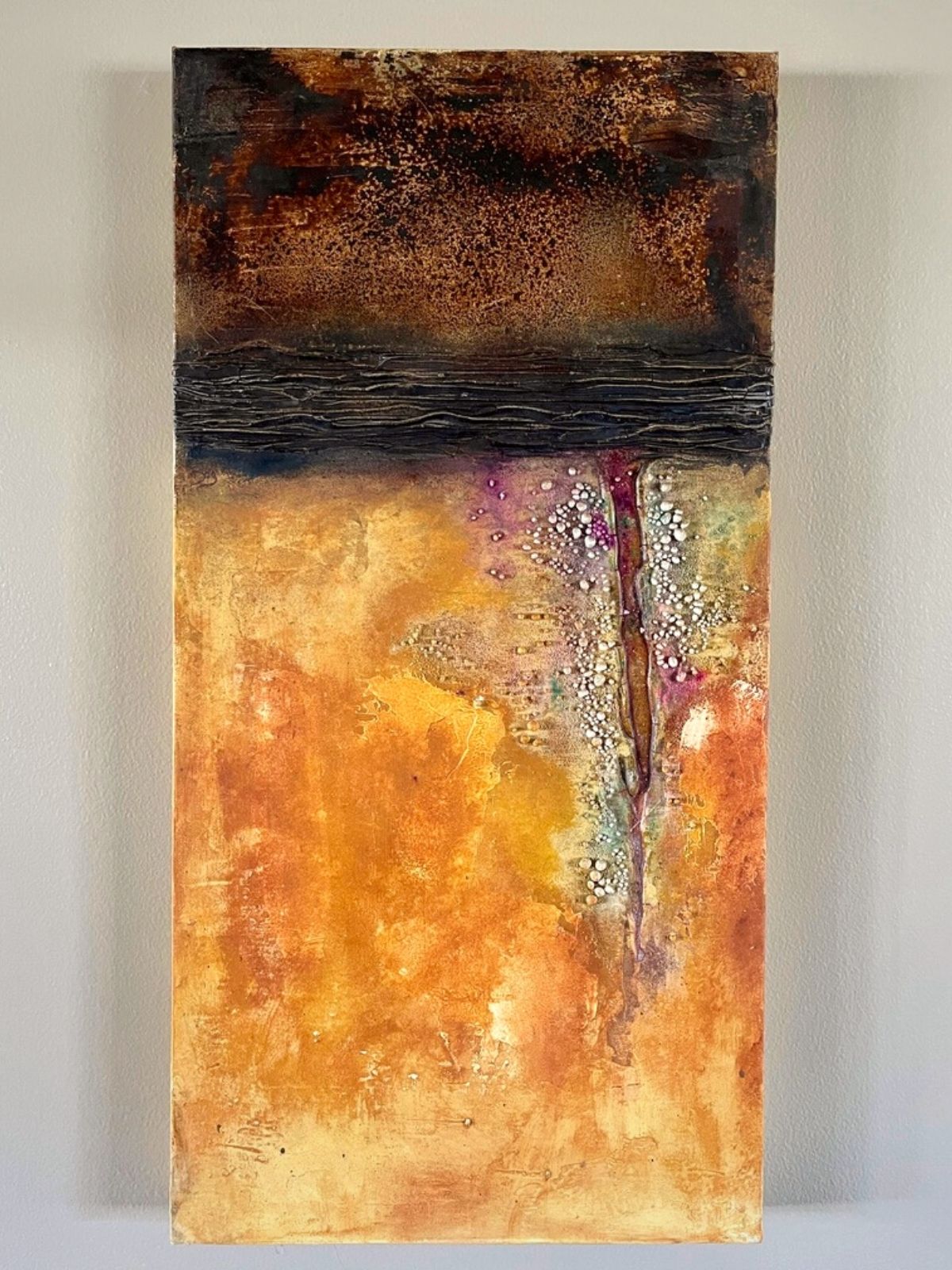 FAQ
How long do I have access to the course?
You will have access in the classroom until at least February 2024. You can download the videos and pdfs to access when you don't have internet access or if the class is closed after that date.
Will I have access to the teacher?
Yes! Cheryl will be available in the classroom after registration.
What art supplies will I need, and do I have to use Powertex?
After registration and when the class begins, you will receive a detailed supply list, including the must-haves and optional supplies. I will also go over alternatives that can be used where applicable.

Where can I buy Powertex supplies?
In the USA? You can buy Powertex directly with Cheryl at Cheryl Boglioli Designs.
If you are outside the USA, there are distributors in many countries. You can find your distributor at Powertex Worldwide Distributors.
Powertex is a non-toxic water-based fabric stiffener that can be used not only as a textile hardener but also for all your Mixed Media Paintings and sculptures. Powertex is a Universal medium and a MUST-HAVE for Fiber and Mixed Media Artists.
The possibilities are endless!

YES! Powertex is nontoxic and carries the AP Safety Seal, making it safe for all ages.
Is there anything else I need to know?
IMPORTANT!!! Do not pour Powertex down the drain. While Powertex is water-based and non-toxic, it is made to cure rock-hard, and you don't want it stuck in your plumbing. When dry, the remaining solids can be discarded in the trash can. You can pour it back into your original container if it is still in its original form.
Powertex Universal Medium should not be allowed to freeze.
Always shake and stir Powertex Universal Medium with a dowel, as the heavy pigments will sink.
Do I need a kiln?
No. Powertex is an air-dry product. Once applied, Powertex Universal medium begins to dry but remains flexible for hours, allowing you the time to manipulate the project.
This class begins March 13 at 8 am EST.
Can I watch on a mobile device?
You sure can. This school uses the Teachable platform so you can download their Teachable app. You can also view it in a browser window on a mobile device.
What if I'm having technical issues with the Teachable platform?
Click here on Student Guide for general help.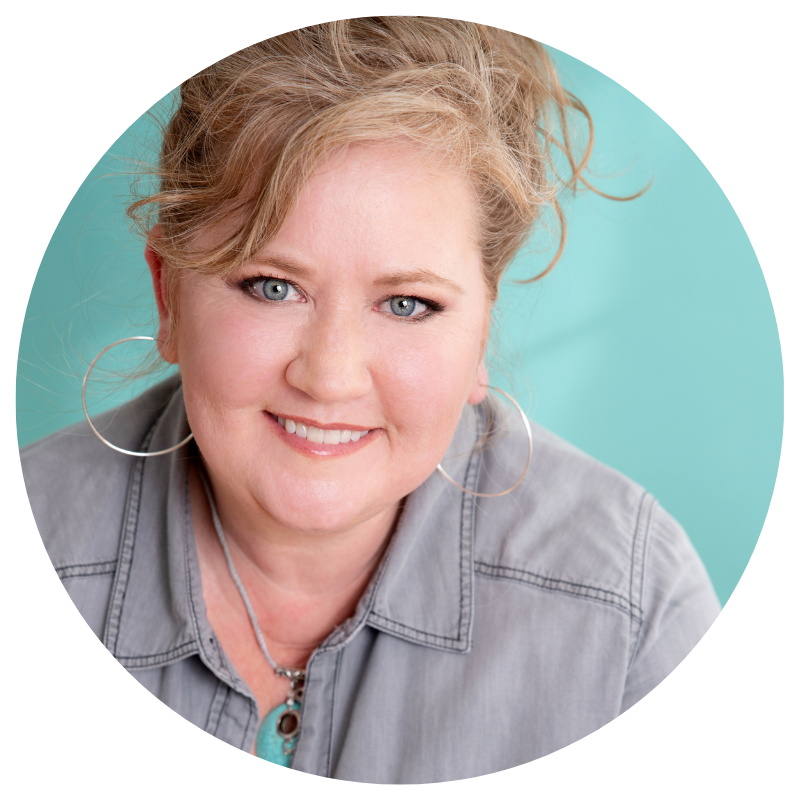 Hi, I'm Cheryl Boglioli

Welcome to my Art Life.
I am a mixed-media artist on the leading edge of new products and techniques within the various disciplines of the ever-growing market. As a full-time Artist with a passion for teaching, you can find me Living the Art Life ™, traveling and teaching workshops at independent stores and events nationwide.

I am also the Founder/Owner of Learning the Art Life™. My hope is to inspire you with ways to Live YOUR Art Life every day, whether creating art or appreciating the art in your daily activities. 
You can follow my art life and adventures at:
More Courses from Learning the Art Life

Take a look at other great classes.

Check your inbox to confirm your subscription